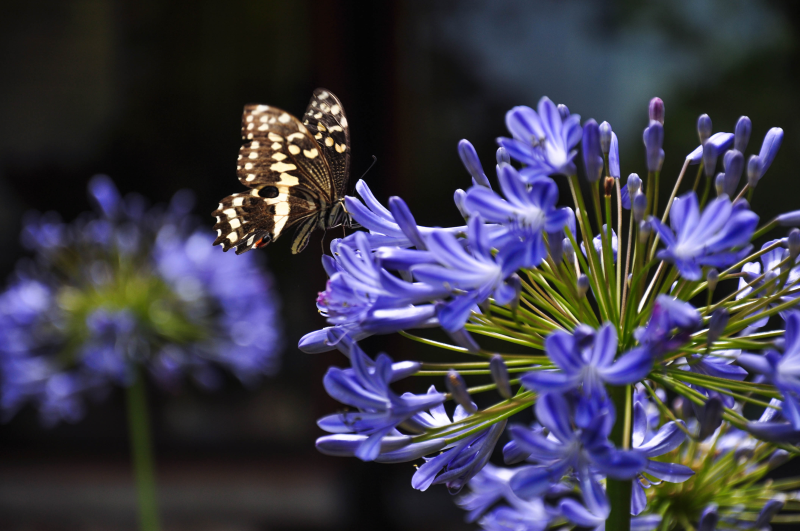 As the RHS Chelsea Flower Show gears up for its most popular edition yet, garden centres across the nation are bracing for a surge in sales, as Brits recreate their own show gardens at home. The world-renowned event has reported unprecedented ticket sales due to the 'Kate Middleton effect', with gardening enthusiasts eagerly awaiting their first viewing of this year's prestigious designs.
Ahead of the big reveal, Wyevale Garden Centres (WGC) has identified the plant champions of Chelsea for 2019: the affordable, accessible and easy-to-grow 'Chelsea favourites' that gardeners can readily introduce to their outdoor space this summer. These are the plants predicted to infiltrate social media feeds and news threads over the coming weeks, feeding into the biggest gardening trends for 2019.
WGC plant buyer Julian Palphramand said: "Chelsea Flower Show has long been a highlight on the calendar for the gardening community, but its influence now extends to millions via social media, where we know over a fifth of Brits get their gardening inspiration. Last year we witnessed a huge demand from customers wanting to 'get the Chelsea look' and have curated a section in centres that brings together show-stoppers suited to all garden styles and sizes."
With a central message to 'reconnect with nature', themes at Chelsea this year include sustainability, climate change, pests and diseases, as well as wellbeing and the mental and physical benefits of gardening. Colours that evoke a sense of calm and happiness, such as greens, whites and yellows, will be prevalent; while the resurgence of traditional plants, which WGC defined as a key trend in gardening for 2019, will also reign strong.
Mr Palphramand added: "Beloved classics will continue to make their way into the limelight. We expect to see increased sales of foxgloves, geraniums, delphiniums and irises, which will feature in abundance at Chelsea, as well as paperplants, ferns, hydrangeas and New Zealand flax. With the removal of oak, olive and almond trees from this year's show, acers and birches are expected to move into the forefront."
Wyevale Garden Centres' top five 'Chelsea Favourites':
1. Agapanthus
Joe Perkins, creator of The Facebook Garden, has hinted that this will be a prominent plant in his design. With beautiful flower heads held above lush, strap-like green foliage, the agapanthus will no doubt take social media by storm this summer. This plant is a sun worshipper that grows best in well-drained soil and can reach a height and spread of 45cm x 45cm after a couple of years.
2. Alstroemeria (Peruvian lily)
This continues to be a popular choice year after year. Its decorative and exotic flowers are available in a wide range of colours and bloom from May until the first frosts, guaranteeing long-lasting enjoyment and value for money. Hardy and easy to grow, this plant thrives best in sun or part shade.
3. Ficinia 'ice crystal'
Texture is a key focus at Chelsea this year, with many gardens featuring natural, woodland shrubs and plants with interesting foliage. Ticking all the boxes, this clump-forming evergreen perennial has attractive variegated foliage tipped with white edging, and is perfectly suited to both patio pots and mixed borders
4. Salvia 'love and wishes'
With French lavender and rosemary banned from Chelsea this year, this plant is predicted to gain ground. First launched at the event in 2015, this fragrant sage has since appeared in several gardens across the show. The colourful and robust perennial features flower spikes in red and purple held above small aromatic foliage. It grows best in full sun and is fairly drought resistant, making it a great addition for pots and containers during the summer months.
5. David Austin Roses
English roses are always a firm favourite for gardeners and, with two new David Austin Roses being unveiled at Chelsea this year, their popularity is expected to boom. Renowned for their fragrance and beauty, the wide selection of David Austin roses includes hybrid tea roses, climbing roses and patio roses, with trending colours at Chelsea predicted to be pastel apricots and yellows, and deeper shades of pink.
Over 400 different plant varieties will feature in the 'Chelsea favourites' section at Wyevale Garden Centres, which is designed to capture the inspiration and essence of Chelsea ready for gardeners to recreate at home.